Fabric furniture is brightly colored and diverse in style, and is popular with many consumers, but it is not easy to take care of.

To keep the fabric furniture clean, the most important thing is to regularly remove the dust, first use a dry towel to beat, remove the dust, and then wipe the cloth with a wet towel. If there is a vacuum cleaner in the house, the dust removal effect will be better, but do not use the suction brush to prevent damage to the weaving thread on the woven fabric. It is also necessary to avoid suction with a large suction force, otherwise the thread may be torn off. The vacuum cleaner can be fitted with a flat suction head to adjust the suction force to medium strength to remove dust from the slits of the sofa.

If the fabric sofa can be vacuumed once a week, the armrests, backrests and gaps of the sofa must also be taken care of. Of course, it can also be wiped with a towel. Large cotton or linen jackets can be taken at the laundry.

The plush fabric sofa can be brushed with a little diluted alcohol and brushed with a hair dryer. If it is contaminated with juice, mix it with 1 teaspoon of baking soda and water, then wipe it with a cloth. Decrease.



Woven Corrugator Belt

1. Description

Woven corrugator belt

was developed to transfer board and rapid dying of the corrugated board.

The structure and the quality of the belt facilitates steam evaporation from the paperboard.

The surface of the belt is twill weave to reduce the noise while the belt running on the machine,increase the friction coefficient.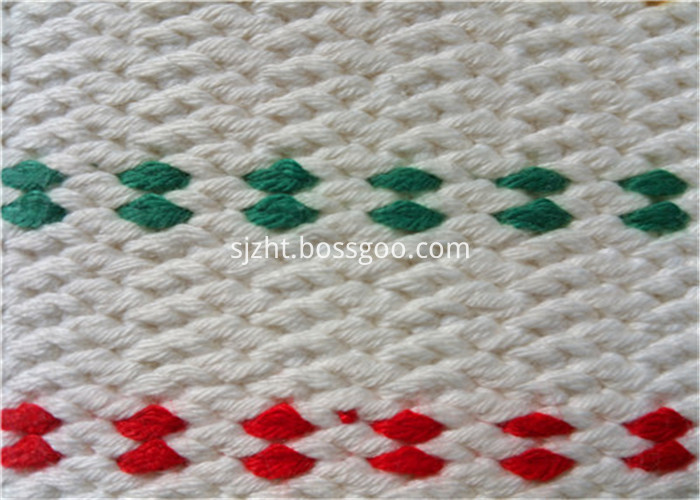 2. Specification

| | |
| --- | --- |
| Product Model: | woven corrugator belt |
| Thickness: | (9 ± 0.3)mm |
| Width: | 1400 - 2800 mm |
| Heat-resistance: | 200℃ - 245℃ |
| Tensile strength: | 70Mpa |
| Coefficient of friction: | ≥0.4 - 0.45µ |
| Weight per unit: | (7±0.3) kg/m2 |
| Air-permeability 40mmwater Column | 2.0m³/㎡ min |
| Run Speed: | ≥ 200 m/min |
3. Feature

Straight cut edge and long service life .

Level surface , clean mark

Hot-press and flocking joint

High moisture absorption and release ; low noise and high speed of operation

4. Corrugator belt clipper


Type-1 Hot clipper(jaw) Lacing with flocking

Type-II Clipper with rubber coated

5.Package :

Type-I:Waterproof film+Dampblanket+Plasticbag+pallet

Type-II:Waterprooffilm+Dampblanket+Plasticbag+woodpackage+pallet

Note: The wooden box use non-fumigation wood box, it's convenient to customs clearance.Could save customers more time.

Corrugating belts, Woven Corrugator Belts,Corrugated Traction Belt, Double Facer Belt, Corrugation felt

INDUSTRIAL FELTS CO., LTD. , http://www.industrial-felts.com